Books
I read a lot of books. So many that I've written a blog post with tips on how to increase your reading.
I'm so grateful for books. That an author has spent years researching and writing - often very entertaining - about an interesting topic. No matter the topic, there is very likely one or several good books about it.
I keep track of my reading at Goodreads. This was my year in books 2020.
Here are (some of) the best books I've ever read, fiction and non-fiction.
Non-fiction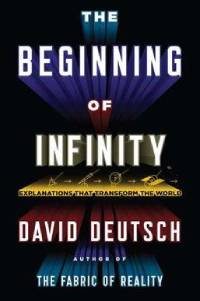 Not every book makes you think and see humanity in a new way, but this one does.
David Deutsch shows that there is no upper limit for human knowledge. Humanity can know everything there is to learn. Maybe that sounds crazy, but when David explains, it's obvious.
The book is chock full of mind-blowing knowledge like that. His argument for optimism is world-class, as is the entire book.
I've written this text about the book:
💡 Infinite human knowledge is possible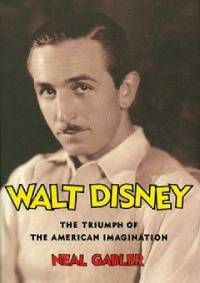 I've read many books about Walt Disney, and this is the best one.
What I admire so much about him is the constant forward movement. After the success with short cartoons, the creation of Mickey Mouse and an Academy Award, he used that money to pioneer a feature-length animated movie, Snow White. A successful movie studio was not enough, and so he created Disneyland and Walt Disney World. When he died his new plan included a whole new city.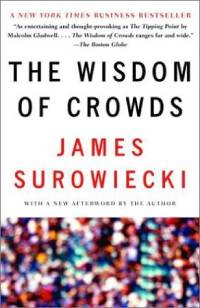 The Wisdom of Crowds is my number one book of all time.
James Surowiecki shows the genius of crowds (under the right prerequisites) and gives a powerful argument why democracy is better than "expert rule."
The wisdom of crowds shows why humanity is so successful. We are a giant crowd, and the more people that think independently the better the outcome is.
I've written two texts based on this book:
🌐 Wikipedia should not work, but does so thanks to our collective intelligence
🧠 Our collective intelligence shows why the future is bright
Fiction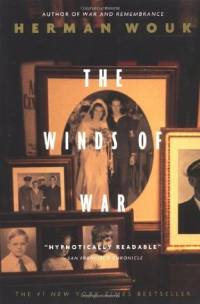 Herman Wouk's two books about "Pug" Henry and his family during World War II is storytelling at its absolute best. Many different aspects, exciting and terrifying throughout and the most entertaining history lesson about the war you'll ever read.
The only downside is that it ends, and you'll be left with a feeling of sadness because you will not be allowed to keep following the lives of the Henry family. But also a great joy of having witnessed storytelling perfection.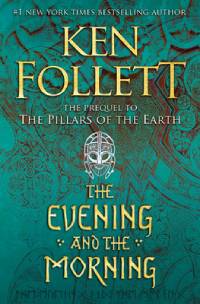 Ken Follet's Kingsbridge series is amazingly good. When you describe it to people they look at you strangely:
"It's a story about some people building a cathedral in England in the 12th century."
👀
Except for the constantly thrilling story, it is interesting to think - and learn - about how hard life was back then, and how much progress we've made since.
The Evening and the Morning is the fourth and best book, set at the turn of the millennium about 150 years before the first book, The Pillars of the Earth. You can start either with Pillars or Evening, but start reading this series you should.
Swedish books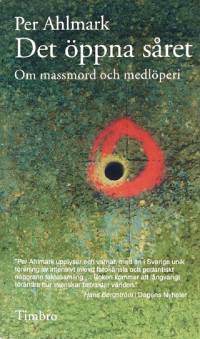 Ingen bok har varit viktigare för mig än Per Ahlmarks Det öppna såret. Boken gjorde ett sådant intryck på mig att jag format mitt livs mission utifrån den.
Ahlmark visade hur överlägset demokrati är, och hur fruktansvärt hemskt och mordiskt diktatur är. Jag har redan innan förstått att demokrati är bättre än diktatur, men Ahlmark visar det med en tydlighet som träffade mig rätt i solar plexus.
Det finns inget vidare för mänskligheten än att alla människor får leva i demokrati. Inte bara för att det är moraliskt rätt, utan för att en sådan värld kommer innehålla dramatiskt mycket mindre lidande, ingen svält, ingen fattigdom och fred kommer råda överallt.