Quick facts
Below you find quick facts about me, my TEDx talk, podcast interviews and some of the little weirder stuff I've done. If you want to know more about me and why and how I founded Warp Institute and Warp News, read here.
Founder & Executive Chairman of the Warp Institute Foundation.
Editor-in-chief & CEO of Warp News - fact-based optimistic news.
Former Member of Parliament in Sweden.
Former Deputy Mayor.
Warp News is my third startup. The previous two were in computer gaming (did OK) and reversed auctions (failed.)
Swedish record in door-to-door canvassing
I hold the unofficial Swedish record in door-to-door canvassing, knocking on 10,001 doors during the 2010 election campaign. To launch the campaign me and my buddy Jonathan Liberman made this video. It's in Swedish, but you will have no trouble understanding it anyway...

Despite that video and me knocking on 10001 doors I didn't get elected to Parliament in 2010. So I made a go also in 2014 and then became the first political candidate in the world to only accept bitcoin as campaign donations.
Falling in love with American politics - and America

I visited my first American election in 2004. Since then I've visited every mid-term and presidential campaign.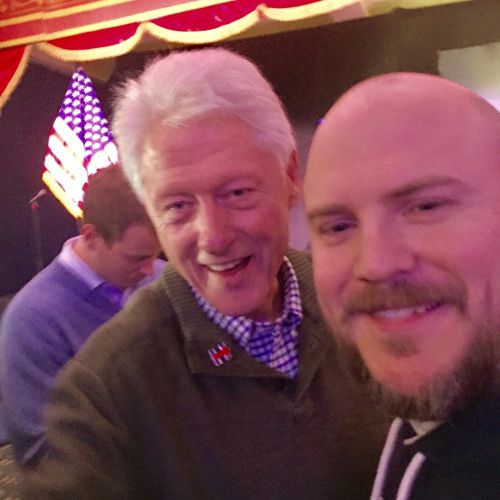 American elections are awesome, especially if you go to an early primary state like New Hampshire. There you get to meet and talk to all the candidates. I've met Barack Obama, John McCain, Mitt Romney, Hillary Clinton, Bill Clinton, Joe Biden, Donald Trump and several other presidential candidates.
In 2008 I started ABBA fans for McCain and volunteered in McCain's campaign during a summer month. I was awarded Best Campaigner and got to meet him before a campaign event in Reno, Nevada.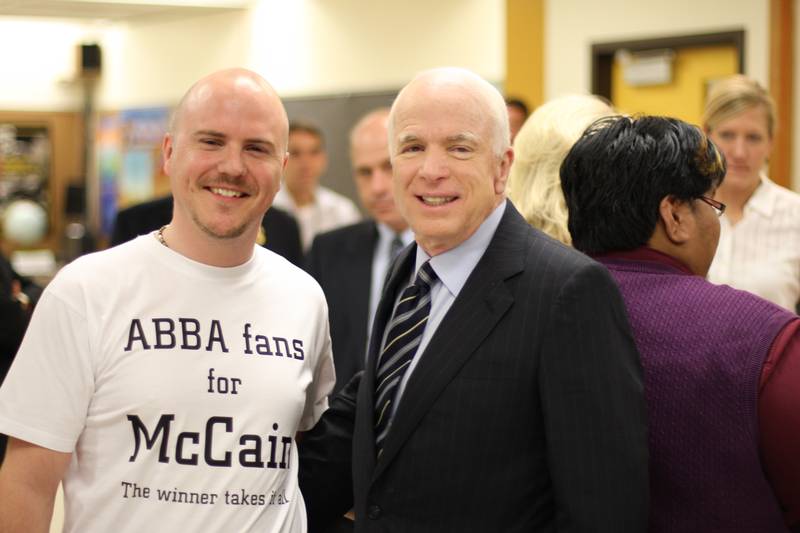 Later in life when I was a Member of Parliament, I met him again when he headed a delegation that visited the Swedish Parliament. I showed him this picture.
I quit writing about American politics in 2016. Donald Trump took the fun out of it. But I had very much fun while it lasted, and during all the trips I fell in love with the country and its citizens.
Mark Eriksson (D), Minnesota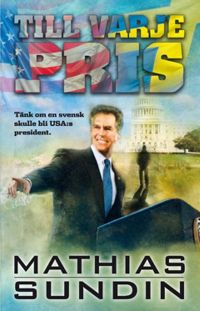 In 2012 I wrote a political thriller about a Swedish-American Senator from Minnesota, running for President.
I knew it would work eventually
In the late 90's I played in the first Swedish Championship for the real-time strategy game Starcraft, and won the first game using a zergling rush. But later lost, because that was the only strategy I knew. Later, in 2010, I won the Swedish Starcraft Championship for politicians, together with my brother, again using a zergling rush. Still the only strategy I know.
Around the year 2000 I ran my first startup, the gaming website GamerInside, and organized some of the first e-sport events. In 2001 I was head of the Swedish team that competed in the 1st World Cyber Games in South Korea.
Dance!
I have "danced" in the Swedish Parliament's chamber, protesting an old law that demanded that restaurants and nightclubs needed a special permit to allow people to dance. A newspaper found this so funny they did a music video of it.
TEDx talk - Why ideas are worth spreading
In my TEDx talk I reveal a secret - the secret of innovation. But you must promise -  to tell everyone about it.
Interview with Gerd Leonhard, The Good Future Project
Do Explain podcast with Christofer Lövgren
A long talk with Chris on bitcoin, anti-dancing laws, Starcraft, why Mathias got into politics, bad criticism, human potential, the law of Jante, echo chambers, social media, AI, the importance of progress, extreme poverty, colonizing space, idea sex, moral relativism, liberal democracy, fact-based optimism and the Warp Institute.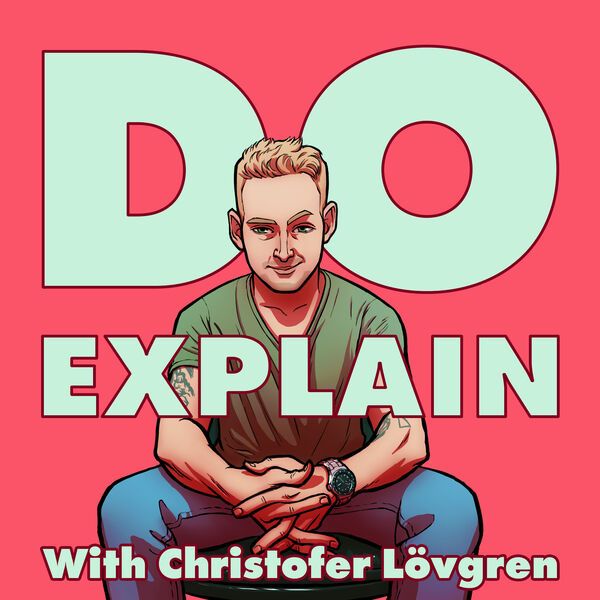 Swedish stuff
Ett långt snack med Navid Modiri i Hur kan vi? Också som podcast.
Samtal med Carl Lindeborg.
Presenterar förslag på ny svenska rymdpolitik med Christer Fuglesang och Eleonora Svanberg.
I Bitcoinpodden.