📚 I read 106 books in 2022, here are the best five
I thought zeppelins was a short-term experiment that consisted of the Hindenburg, and not much more. Boy, was I wrong! A book about airships vs airplanes is the best book of the year. I am as surprised as you are.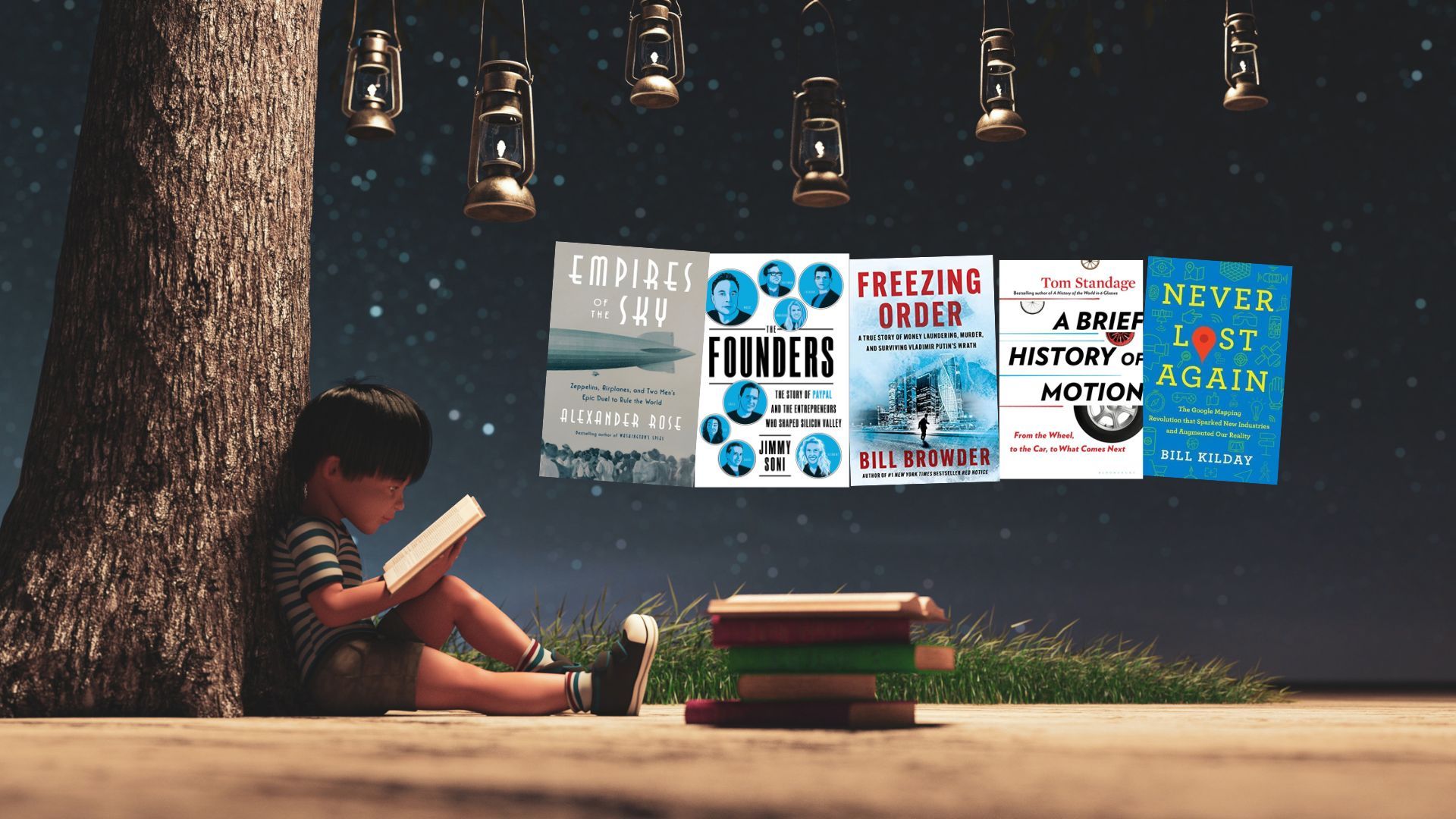 In the last few years I've averaged about 100 books per year. If I can keep that up over the next 50 years, it means I've read 5000 books in that time. Imagine how much I will learn, how fascinated I'll be, and how many exciting hours lie in front of me. I find that very motivating to keep reading a lot of books.
Reading 100 books a year is not as hard as it sounds, but it takes a bit of discipline and some tips and tricks.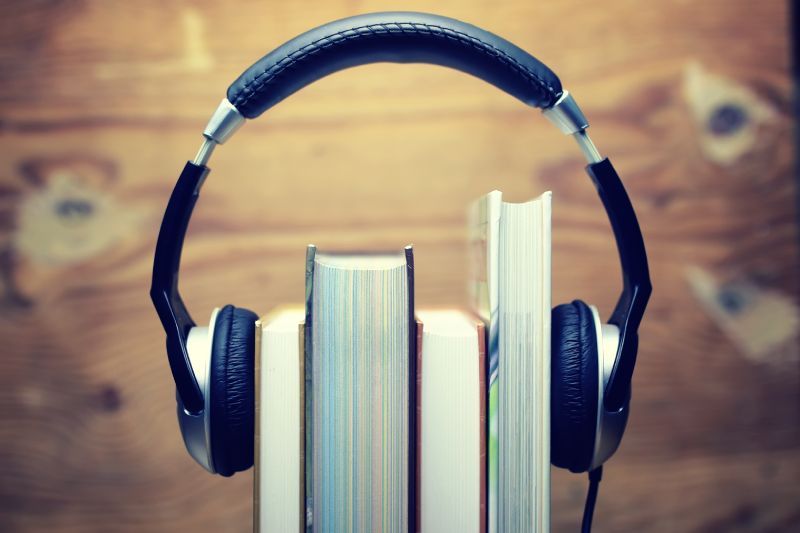 Here are the five best books I read in 2021 – and a bunch of really good runner-ups.
Never Lost Again: The Google Mapping Revolution That Sparked New Industries and Augmented Our Reality
by Bill Kilday
I remember old Tom Clancy novels and how I marveled over the U.S. military's ability to use satellites to navigate. Now my watch keeps track of exactly where I am, for free! Even when I swim in the lake at our cottage in the summer.
This book tells the fascinating story of how this came to be.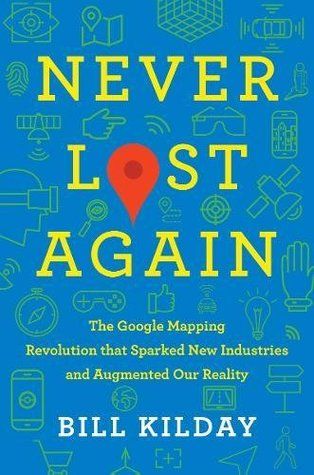 A Brief History of Motion: From the Wheel, to the Car, to What Comes Next
by Tom Standage
It was only this year that I found The Economist writer Tom Standage. By now, I've read most of his books. They are all good. This is the best one.
It gives great perspective on today's discussion about electric vehicles, self-driving cars and e-scooters. Let's just say that the debate is not very new.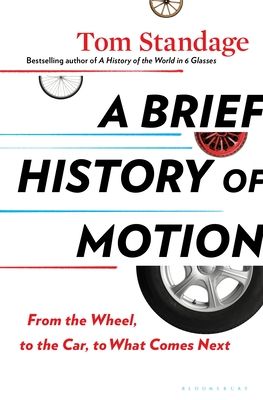 Freezing Order: A True Story of Money Laundering, Murder, and Surviving Vladimir Putin's Wrath
by Bill Browder
I love a good spy thriller! Unfortunately, this one is not fiction.
It is depressing how Putin and his thugs are allowed to behave, aided by people in the west.
But also inspiring how Bill Browder and many others successfully fight back.
Browder's first book, Red Notice, tells the background of this book and is also a good read.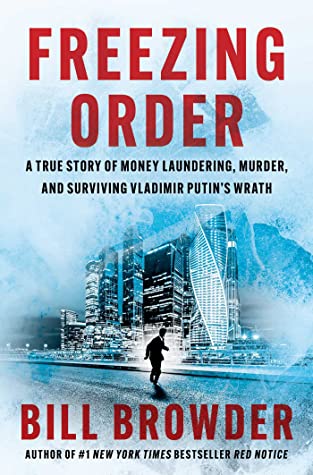 The Founders: The Story of Paypal and the Entrepreneurs Who Shaped Silicon Valley
by Jimmy Soni
The Paypal Mafia is famous. Founders or early employees of Paypal that have gone on to found a ton of other successful businesses. Like Elon Musk, Peter Thiel and Reid Hoffman.
But the story of Paypal has never been told, until now. And thankfully by the super serious Jimmy Soni. Make sure you also read his biography of Claude Shannon.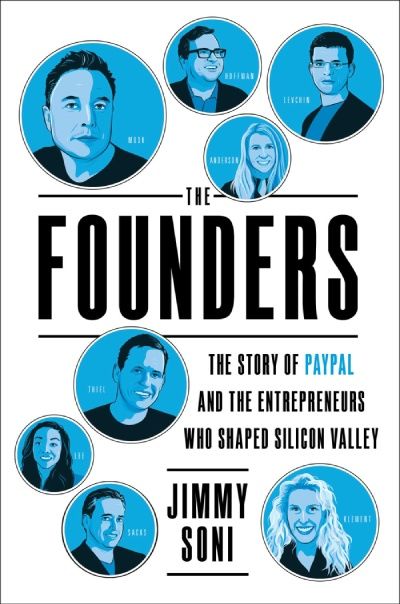 Empires of the Sky: Zeppelins, Airplanes, and Two Men's Epic Duel to Rule the World
The biggest surprise in 2022 was this book. The best book of the year – and it's about zeppelins?!
I thought zeppelins was a short-term experiment that consisted of the Hindenburg, and not much more. Boy, was I wrong!
There was a real fight between airships and airplanes, beautifully told by Alexander Rose.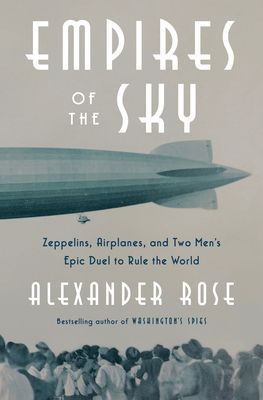 Here you can see all the books I read in 2022. During the year I've also updated a Twitter thread and given super short reviews of them.
A bunch of really good runner-ups
Build: An Unorthodox Guide to Making Things Worth Making. Tony Fadell led the teams that created the iPod, iPhone and Nest – and he can write and give great advice also.
Where Is My Flying Car? Why isn't progress faster and why aren't cars flying yet?
The Princess Bride. The book behind the wonderful movie.
Hubert Humphrey: The Conscience of the Country. I've always admired his strong backbone.
Writing on the Wall: Social Media - The First 2,000 Years. Another one of Tom Standage's great books.
The Metaverse: And How It Will Revolutionize Everything. Good overview of the Metaverse.
The Ice Diaries: The True Story of One of Mankind's Greatest Adventures. Nuclear submarine U.S.S. Nautilus' dangerous journey beneath the Arctic ice cap.
The Victorian Internet. Tom Standage again, now on the telegraph. Which had much more in common with the internet than I had imagined.
The Power Law: Inside Silicon Valley's Venture Capital Machine. The history of Silicon Valley venture capital.
The Apollo Murders. A good space thriller by astronaut Chris Hadfield.
Winter Is Coming: Why Vladimir Putin and the Enemies of the Free World Must Be Stopped. This book is from 2015. Unfortunately, Garry Kasparov was 100 percent right. The world should have listened to him then, and it should listen to him now.
Deng Xiaoping and the Transformation of China. Helped me understand the China of today (and even more how utterly bizarre and horrible Mao was.)
Red Roulette: An Insider's Story of Wealth, Power, Corruption and Vengeance in Today's China. Another book that increased my understanding of today's China, this time from an entrepreneur's perspective.
The Cult of We: WeWork, Adam Neumann, and the Great Startup Delusion. I've been very fascinated with the WeWork crash. This is not a balanced view, but interesting non the less.
The Shipwreck Hunter: A Lifetime of Extraordinary Discoveries on the Ocean Floor. I don't want to play battleship with this guy.
An Elegant Defense: The Extraordinary New Science of the Immune System: A Tale in Four Lives. The immune system is mind-bogglingly fascinating.
The Man from the Future: The Visionary Life of John von Neumann. "von Neumann would carry on a conversation with my 3-year-old son, and the two of them would talk as equals, and I sometimes wondered if he used the same principle when he talked to the rest of us."
- Edward Teller on the 20th century's maybe smartest man.
Hershey: Milton S. Hershey's Extraordinary Life of Wealth, Empire, and Utopian Dreams. Did you know there is a town in Pennsylvania called Hershey, built by the chocolate king Milton S. Hershey? I must go there!
Crash Course: The American Automobile Industry's Road from Glory to Disaster. I can't get enough books about Detroit and the automobile industry. This is a very good one.
Naive Pessimists: Meet the naysayers who thrive on doom, hog the spotlight – and get almost everything wrong
We at Warp News published Naive Pessimists last year, in collaboration with Heja Framtiden, both in Swedish and English.
A fun read because the pessimists are wrong in hilarious ways. At the same time tragic, because so many people listen to them.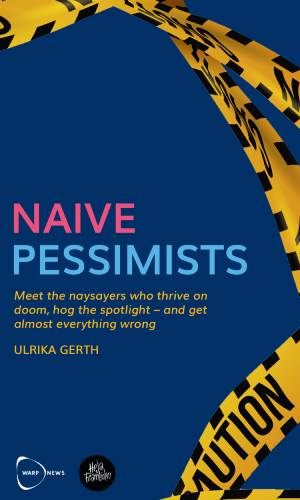 Books in Swedish
Apokalypsens gosiga mörker av Anders Bolling. Den är över tio år gammal, men i högsta grad relevant.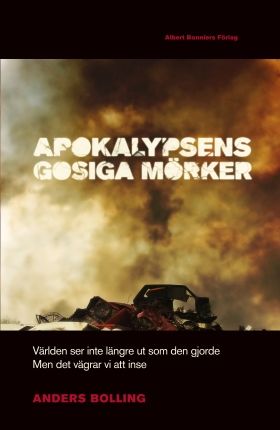 Skippa Nyheterna av Tobias Wahlqvist. Välargumenterat varför man hellre ska skippa än läsa det negativa nyhetsflödet.