📰 Op-ed in Aftonbladet on an AI pause
Four arguments against a pause for AI development. In Swedish.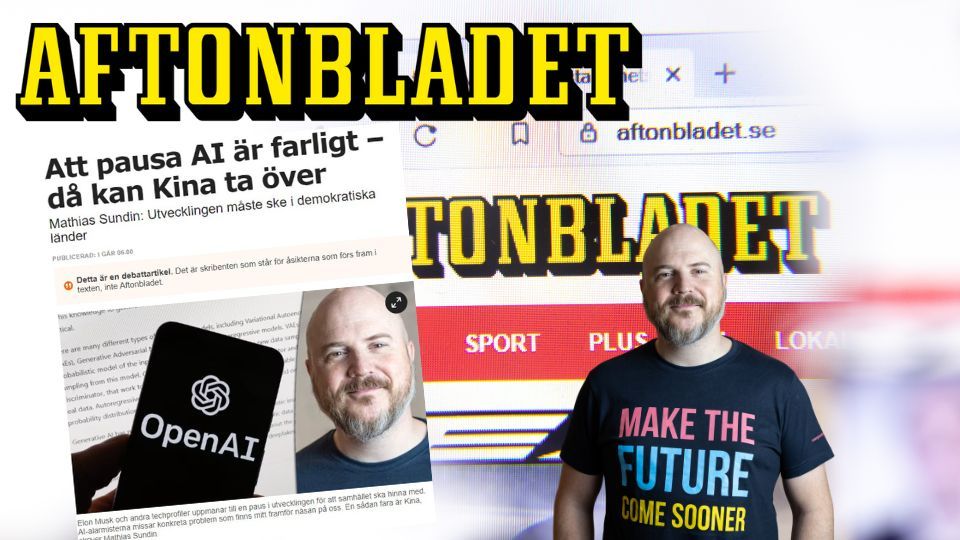 "Like all alarmism and exaggerated claims of danger, these are harmful in themselves. They frighten people and create unfounded worry. Alarmists have been warning of our demise for thousands of years. In recent decades, warnings of disasters have become increasingly frequent. They have been wrong, and not just a little wrong.
When they said that hundreds of millions of people would starve to death, for the first time hundreds of millions of people have regularly eaten to their fill.
But this time it's different, they always say. And then it turns out that no, that time was not different either."
Läs hela debattartikeln i Aftonbladet. (Swedish)